Helping Leaders Thrive
& Lead with Purpose
Today's World - We live in a world shaped by volatility, uncertainty, complexity and ambiguity (VUCA). Information overload and constant distractions make it difficult to remain focused and engaged.
Supporting effectively leadership development today means paying attention to skills leaders need to cultivate to thrive in today's workplace.
"The world is becoming more turbulent faster than most organizations are becoming more resilient."
We are a coaching & consulting firm, specializing in leadership development. We help leaders thrive in today's complex environment and inspire others through a deeper sense of purpose.
FACILITATION

Facilitate strategic initiatives and meetings that leverage bringing leaders together, to help them craft a vision, align people on strategy, determine roadblocks and co-create solutions.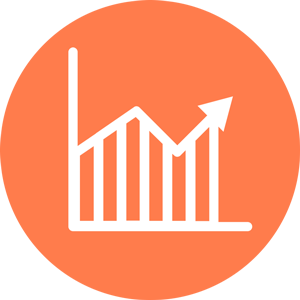 A recent global survey by PwC & the Association Resource Centre found that the mean Return on Investment in coaching was 7 times the initial investment.
At Edge Consulting we track Return on Investment. We consistently see measurable positive change on metrics such as Client Satisfaction, Coaching Impact, Growth in Productivity (time management) and Effectiveness at Goal Achievement.
Progress Toward Goal Achievement
   (100% = Goal fully accomplished)
Strengthening Communication
0

%