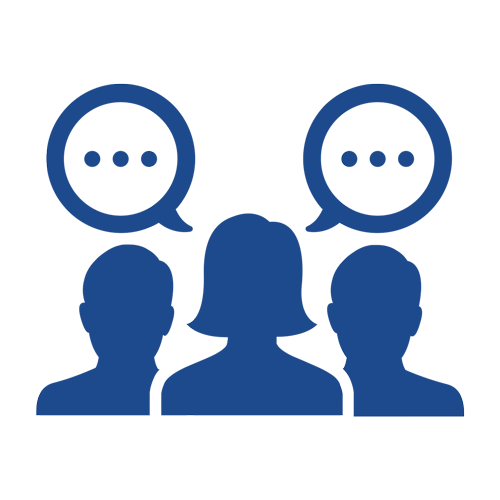 By some estimates 75% of work is accomplished via conversations, so effective conversations are key for success. Yet many conversations miss the mark and only few leaders understand how vital quality conversations are to the productivity and innovation of their teams/organizations.
The neurochemistry of conversations shows that some conversations open us up and prime our brains to TRUST, CONNECT, ENGAGE and CO-CREATE, while other conversations close us down and "FREEZE" our brain. That is why it's so critical for all of us – especially leaders – to be more mindful about our interactions.
Negative conversations stick with us so much longer than positive ones because chemistry plays a role. Negative comments produce higher levels of cortisol, a hormone that shuts down the thinking center of our brains and stays in our body a long time. In contrast, positive conversations produce oxytocin, a feel-good hormone that elevates our ability to communicate and collaborate, but it metabolizes more quickly than cortisol so its effects are less dramatic and long-lasting.
Crucial conversations are a special case. They include high-stake conversations involving parties with different points of view, conflicting approaches or interests. In those high-impact situations, emotions can run strong and it is particularly essential to have the tools to "communicate best when it matters most." Applying conversational tools can help transform anger and other negative emotions or disruptive behaviors into powerful dialogue—making it safe to talk and enabling effective conversations.
"To get to the next level of greatness, depends on the quality of the culture, which depends on the quality of the relationships, which depends on the quality of the conversations. Everything happens through conversations." – Judith E. Glaser
BOOKS & ARTICLES:
- Right Way to Respond to Negative Feedback (HBR | Tasha Eurich)
- Conversational Intelligence: How Great Leaders Build Trust & Get Extraordinary Results (Judith Glazer)
- Crucial Conversations: Tools for Talking When Stakes Are High (Patterson, Grenny, McMillian, Switzler and Roppe)